You should never use any cleaning products which contain alcohol, ammonia, or bleach. This will damage the silicone in your CPAP mask and can be harmful to your health.

You should use warm water with mild unscented shampoo or dish detergent with a soft cloth. 

Always unplug the unit before cleaning. 

Equipment must be completely dry before plugging back in and reconnecting accessories.

 

Never clean your mask or nasal device in the dishwasher.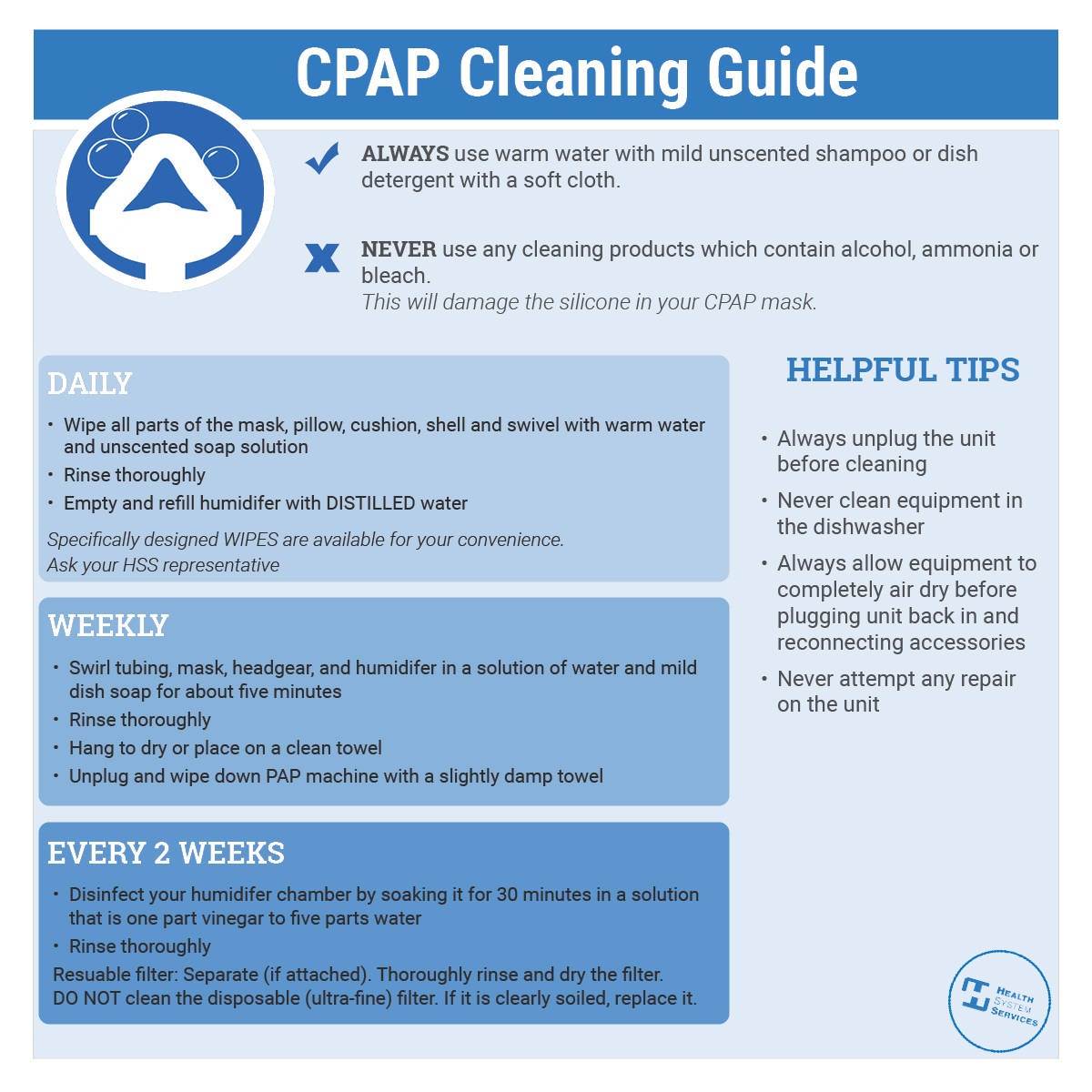 Find helpful Daily, Weekly, and Bi-Weekly reminders below. Click here to download a printable guide.